Study Masters In USA with Scholarships: Founded in 1903, in the tranquil setting of southeast Kansas, Pittsburg State University's primary focus is you. Home to nearly 7,000 students, Pittsburg State provides you with all of the benefits of a major college experience, without the major college price tag. You can choose from more than 200 academic programs and emphasis areas in four colleges, and enjoy an average class size of just 18 students. World-class internships, study abroad opportunities and transformational experiences await you. Join us and discover why more than 65,000 alumni proudly declare.
Pittsburg State University
Pittsburg State University, also referred to as Pitt Condition or PSU, is a public college with roughly 7,479 pupils (6,000 undergraduates and 1,400 graduate students) situated in Pittsburg, Kansas, USA. A huge proportion of the pupil population is composed of inhabitants within the Pittsburg area; the sex ratio is relatively equivalent. Nearly 89 per cent of those pupils are now Americans. Pitt State also offers a 19:1 student-to-faculty ratio. It's a member of this Kansas Board of Regents. Presently, it's an endowment of about $74,000,000.
Programs offered (Graduate) :
MS Automotive Technology

MS Biology

MS Chemistry

MS Construction Management

MS Engineering Technology

MBA Accounting

MBA General Administration

MBA International Business

MA Communication
Admission Requirements (Graduate) :
Academic : 62% or above

Backlogs : 15 Accepted

TOEFL : 68 / IELTS : 6.0 (No sub band less than 5.5) / PTE : 47

GRE : Not required

For MBA program require 3.0/4.0 CGPA, TOEFL: 79/IELTS: 6.5, GMAT: 450
Application Process:
Online application.

Application fee USD 60 (Graduate program).

Online photocopies of documents required.
Deadline for Spring 2019 : Oct 15th
Tuition Fee (Per annum – Graduate): Approx. $18,310
For Free Counseling Session, please fill the form we mentioned below or e-mail us at admissiontimesindia@gmail.com

Scholarship
Pitt State offers its students many opportunities for scholarships & financial assistance.
We understand that, as a student, your focus should be on the classroom and not on the paperwork. The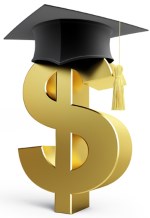 professionals in our Office of Student Financial Assistance are here to provide you with the information you need to make the right choices about financial aid.
Nearly 80 per cent of Pitt State students receive some sort of financial aid, including:
Grants: assistance that does not require repayment
Scholarships: awards for students who have demonstrated superior academic achievement or meet specific criteria, which do not require repayment
Loans: loans can be made to parents and/or students, and must be repaid
In many cases, our student financial assistance professionals can help you combine these options into a personal package that fits your individual need. The amount of assistance you receive is based on your family's expected contribution to your educational costs.