Study MBA In Paris Without IELTS With 4-6 Months Paid Internship – ESLSCA Business School 
ESLSCA Business School Paris has actively focused on learning effectiveness for over 69 years in order to become a centre of academic excellence, particularly in the fields of Finance, Economic Intelligence and Marketing. With its Bachelor's degrees, specialized MBAs and Grande Ecole programs, whether full-time or by sandwich course, the school offers many tracks that students may choose from.
The International Programs of ESLSCA Business School welcome international students for two or three years of study leading to the ESLSCA MBA degree. Many students of the ESLSCA Business School carry out their third year in the US, after which they obtain an MBA degree in addition to the ESLSCA Business School degree.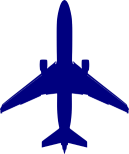 Special Offer by ESLSCA Business School 
FREE Flight Ticket to Paris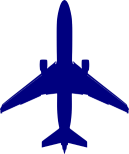 IMBA (International Master of Business Administration)
Duration – 12 months
Internship included –  4 to 6 months Tuition Fee – 14000 euros 
No Application Fee – (waiver through Admission Times)
Scholarship For Admission Times Students – 10500 EUROS (8 Lakhs approx) 

FOR LIVING  = 10,800 Euros in Paris

For Fees Payment = You would need to make a draft of 10500 Euros in favor of ESLSCA and if you get the visa , then only dd would be submitted.
4 Different Tracks to Choose From:
Entrepreneurship & Innovation

International Marketing

International Business


Business Communication
The  MBA Opens Doors to Multiple Fields and Industries.
Financial Analyst

Auditor

Financial Controller

Product Manager

Communication Manager

Human Resources

Marketing Manager

Entrepreneur/Start-Up Founder


Consultant

Corporate finance 
ADMISSION TIMES Admission Times is the admission advisory board for the — students, universities and overseas education system. Admission Times consists of accomplished professionals with years of experience in education industry. The objective of the advisory board is to provide guidance & counsel the student to provide insight into the university admission process. 
Apply Now : Fill the form on the below or email us at  application@admissiontimes.com
5 Reasons to Choose ESLCSA
Corporate recognition with companies that support the ESLSCA Business School Paris educational project, delegate teachers, provide numerous internships and welcome graduates in the best conditions (the results of the 2016 Emolument survey still favour the ESLSCA Business School, ranking it among the top 10 European universities and schools with the highest paid graduates.
International: More than 50 nationalities are currently represented among ESLSCA Business School students who are members of AACSB, EFMD, CREPUQ and EDUNIVERSAL.
Advanced teaching: ESLSCA Business School faculties reflect the quality of teaching and research, both nationally and internationally. In addition to this state-of-the-art pedagogy, the ESLSCA Business School equips students with the means to carry out their research, thanks to its digital and educational means.
A taste for entrepreneurship: From the first year onwards, students must come up with and present a project to create a business or take over an existing association within the school. The ESLSCA Business School's Student Organization is very active. Under the authority of a tutor, students must prepare a business plan, specify objectives and carry out this project during their 2nd year. This continuous coaching support given to students is made possible by the structure of the school which we strive to maintain on a human scale.
Its location: The largest companies are in Paris, and this capital also offers all the means to perfect one's culture. If the ESLSCA Business School Paris has more than 50 different nationalities among its students, Paris probably has something to do with it.
Get Two Years Post Study Work Visa

Reasonable fees & Study in English

Paris ranked No. 1 student city

96% Employer activity -QS

Programs with well-paid internships 4-6 Months

Best Study Destination for CS , IT & Business Students

No IELTS/TOEFL Required
What is a French Grande École?
The grandes écoles (literally in French "Grand School" or "Elite School") of France are higher education establishments outside the main framework of the French university system. The grandes écoles select students for admission based chiefly on national ranking in competitive written and oral exam. In France, the majority of managers and executives in both industry and commerce are graduates of Grandes Écoles. More than 60% of the presidents and managing directors of the 100 largest French companies are graduates from these Écoles. 
France Best Engineering Schools – They are in the" Grande Ecole" Institutions meaning 'elite schools' and can be compared to the IIT's IIM's of India
Ranked 9th – 

ESLSCA

 Graduates gets Paid the HIGHEST (Check top 19 Link below)

Founded in 1949, with multiple campuses in the heart of Paris

All the programs have been recognized by the government since 1971

More than 15.000 alumni working in 110 countries

A truly international school with over 50 different nationalities

Global 

MBA

 courses are provided in English 

Among the 10 best European Business Schools or Universities that lead to the highest salaries 

Triple

Accredited – Member of EFMD, AACSB and EDUNIVERSAL

Kindly follow the link of business insider as well  – ESLSCA Graduates gets Paid the HIGHEST
Check out the top 19 European Universities where graduates earn the most, Click Link below. http://www.businessinsider.in/The-19-European-universities-where-graduates-earn-the-most/9-ESLSCA-Business-School-France-86000/slideshow/53808021.cms
Switzerland, France, and Britain have the most universities in top 19 ranking of where graduates earn the most in Europe.
That is according to Emolument.com's table of European colleges with the highest earning graduates.
The group analysed the salaries and bonuses of 5,622 graduates with a Bachelor or Masters degree from a European university and who has had 5-10 years' professional experience, in order see the median salary for graduates from each higher education institution.
There are some surprising results. For example, there is one UK university that produces graduates that earn just the same on average as those from the esteemed Oxford and Cambridge.